Happy Wednesday!
This is the day that I usually try to do a "What I Ate Wednesday" post to show everything that I ate during the course of the day.
This morning, I was really excited to have breakfast waiting for me in the fridge – overnight oats are the best for busy mornings!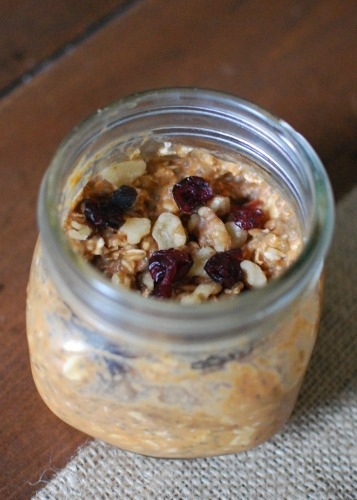 Last night, I mixed up:
1/2 cup of oats
1/2 cup unsweetened almond milk
1/3 cup canned pumpkin
1 (heaping) T. chia seeds
1 T. pure maple syrup
1 tsp. pumpkin pie spice
This morning, I topped it with some chopped walnuts and dried cranberries. You can always throw it in the microwave for a few seconds to take the chill off if cold oats aren't your thing.
I spent the morning getting things done around the house and then got to head out and paddle with a friend. Another gorgeous Fall day here!  I love paddleboarding because it gives me the chance to be outdoors, socialize with friends, and get my workout in all at the same time!
We paddled for over an hour and I was starving when I got home! Lunch was some of the leftover California Quinoa Salad from yesterday. I am loving this stuff!!! I promise you that it is worth the effort to chop all of the ingredients to make this salad. Good stuff!!!!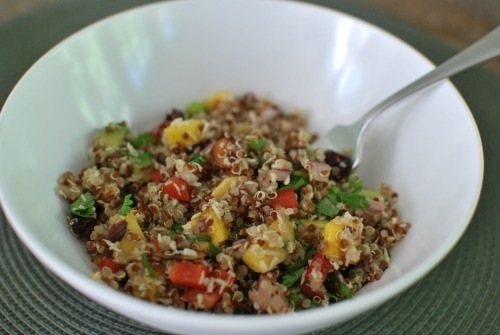 I was pretty busy the rest of the afternoon and needed a snack after running some errands. This is my second batch of these grain-free raspberry coconut muffins that I have made in the last two weeks. I bought some coconut flour awhile back and have been wanting to experiment with it, so I tried these muffins (and a new pizza crust recipe to come!).  I was really impressed with the texture of them. And they have a great nutritional profile – 150 calories, 7 grams of (healthy) fat, 5 grams of fiber, and 5 grams of protein!!  They have become my afternoon snack staple!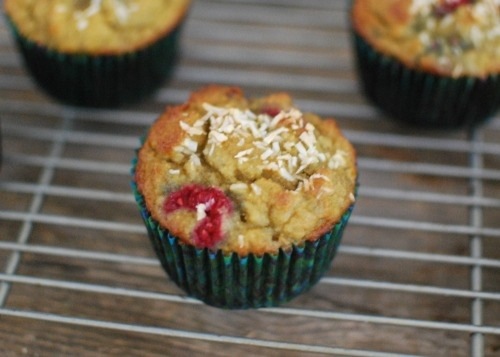 For dinner, we grilled up a marinated steak and made fajitas. I turned mine into a Steak Fajita Salad topped with guacamole and my favorite Trader Joe's Garlic Chipotle Salsa.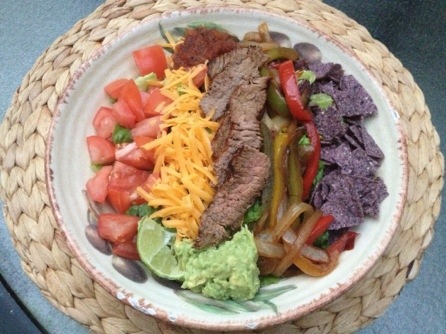 That's it for today. Have a great night!