Oatmeal is probably the breakfast food that I have made the most for my kids. Hailey went at least two years straight, if not more, where she ate oatmeal every single day for breakfast. Smart girl….oatmeal is healthy!!
It contains vitamins, minerals and antioxidants, and are a source of protein and complex carbohydrates.
Oats contain a specific type of fiber called beta-glucan, which helps reduce cholesterol and reduce the risk of heart disease.
The soluble fiber in oats helps stabilize blood sugar levels and keep you feeling full.
It's still a favorite around here and I've found plenty of ways to mix it up and keep it fresh.
If you follow me on Facebook, you may have seen the oatmeal-stuffed baked apple that I made yesterday. This was amazing and I had it again today!!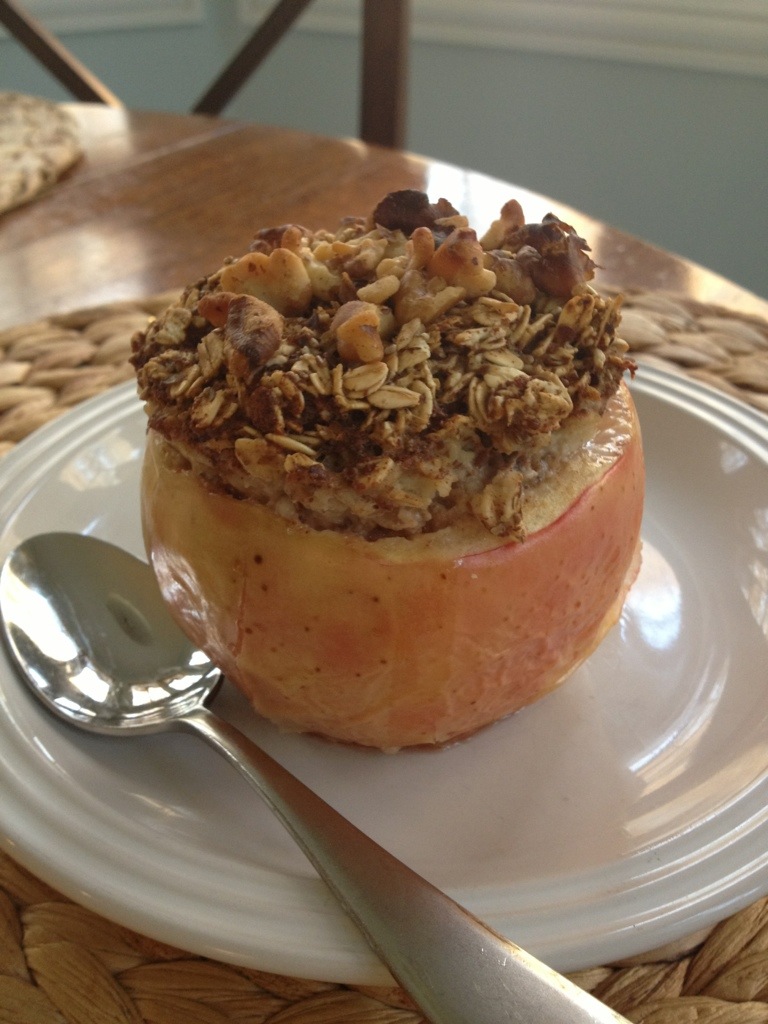 Directions
Use a sharp paring knife to cut out the core and some of the apple to make a nice big "well". In a bowl, combine 1/2 cup oats, 1/3 milk (or non-dairy milk), 1 egg white, 1 T. ground flax, 1 tsp. pure maple syrup, and 1/2 tsp. cinnamon. Fill the apple and top with chopped walnuts or pecans. Bake at 375 degrees for 25-30 minutes.
Alternatively, you can stuff this into a halves of a hollowed out orange (with a little extra maple syrup and some dried cranberries) for more of an Orange Spice flavor!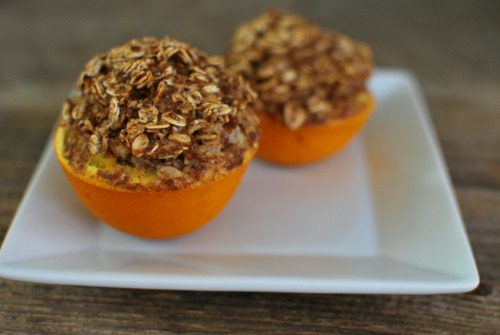 Something that my kids have been loving lately is Oatmeal Parfaits. While the oats are cooking on the  stove top, I get get the fruit and yogurt ready.  Then, simply layer oatmeal, yogurt, and berries a few times. We like to stir a little honey into our Greek yogurt or just drizzle it on top.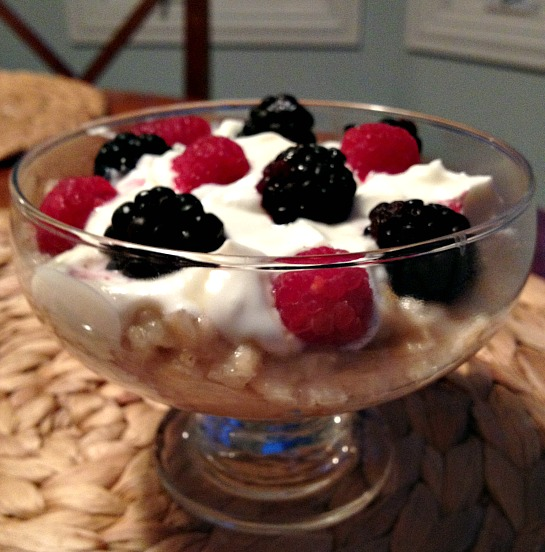 If you are in more of a time crunch in the mornings, I highly recommend this recipe for Crockpot Overnight Steel Cut Oats. I have made these a couple of times and everyone loves it!!! My crockpot tends too run a little hot so I just set it on the "Warm" setting and cook it that way overnight. I also skip the butter and brown sugar and it's still great.
If you want other ways to eat oats, check out some of these other recipes I have posted:
Baked Oat Recipes (can be made and then eaten all week long)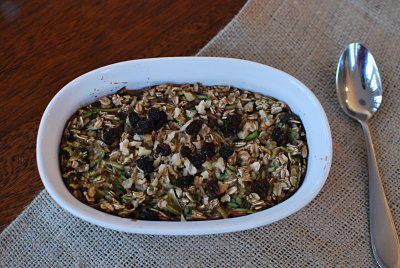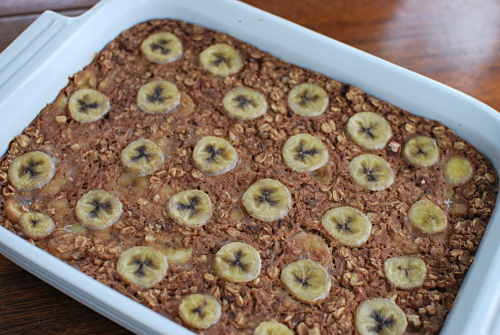 Overnight Oat Recipes (eaten cold or warmed up a bit in the morning)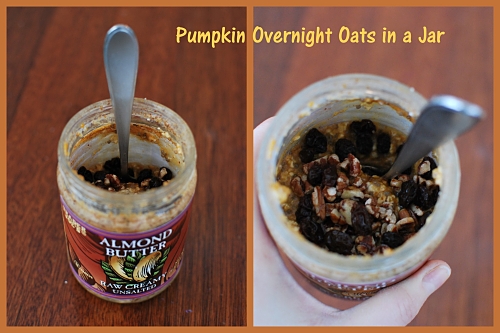 Pumpkin Overnight Oats in a Jar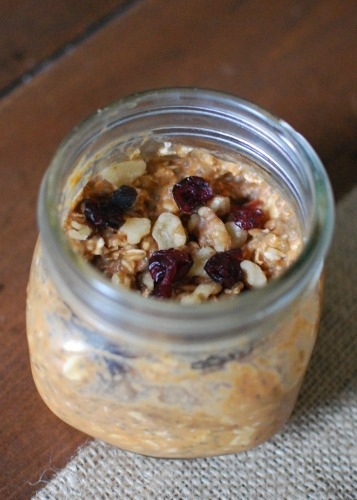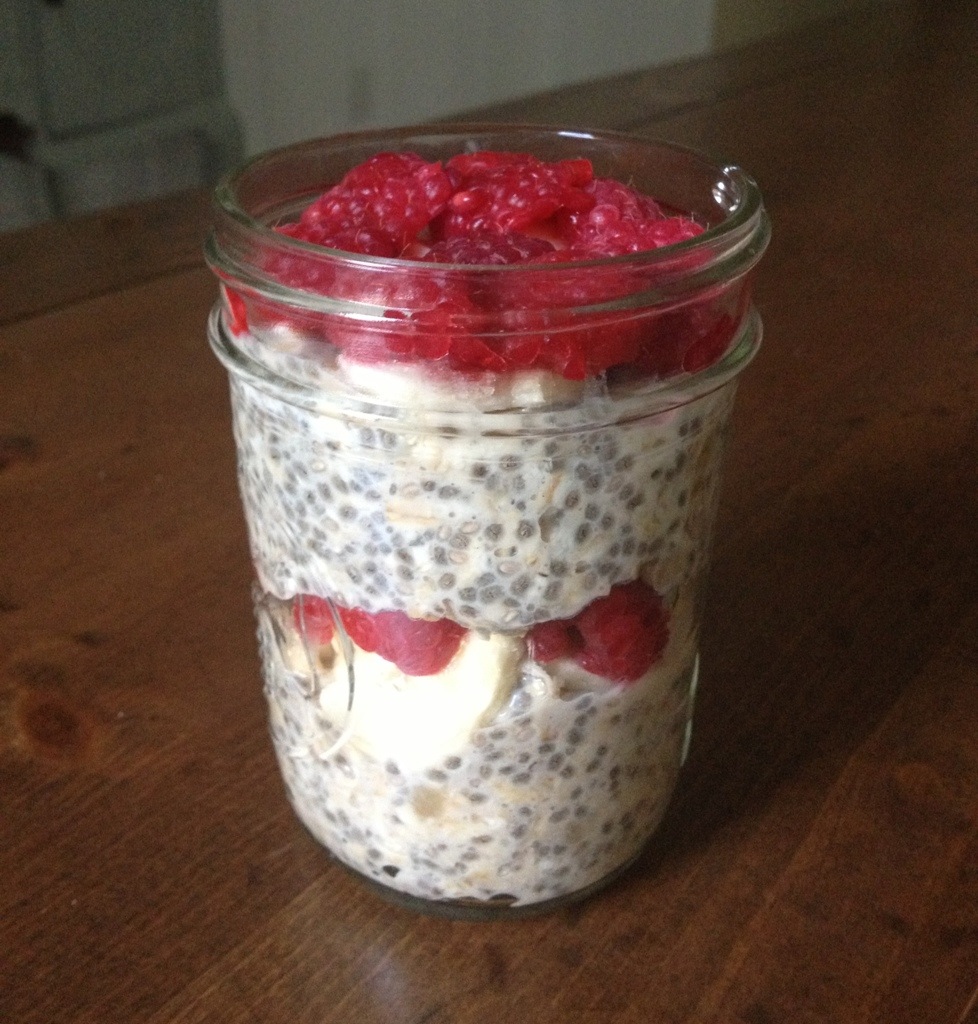 Overnight Chia Oats with Fruit