Hey there!
We are in full blown Christmas mode around here, which explains my absence recently!
Today I made up some of this homemade playdough for my kids.  It makes a super cute little gift or stocking stuffer.  Or something fun to do while the kids are home for Christmas break.  I thought you might like to make some too!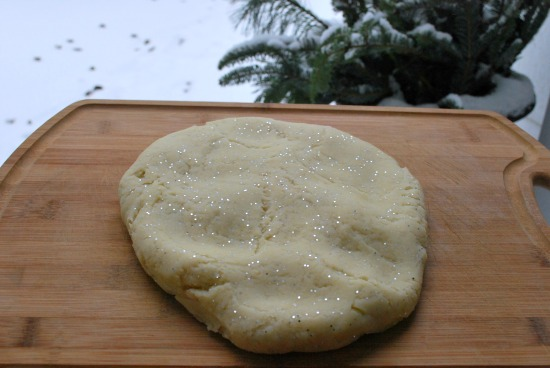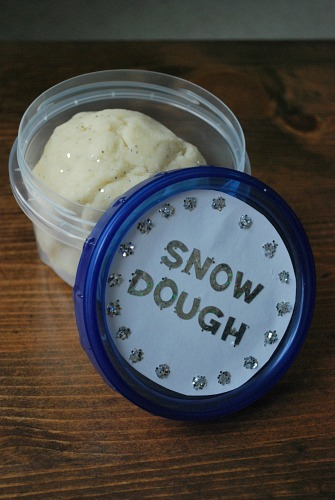 Peppermint-Scented Snow Dough
*be sure to remind the little ones that this is play dough and not to be eaten

Ingredients
2 T. oil (great place to use up any of that yucky old vegetable or canola oil you may have lying around!  And as much as I love coconut oil, do NOT use it here)
1 cup water
1/2 cup salt
1 cup white flour (again, as much as I love whole wheat flour, I think you realy need to use the white stuff here)
2 tsp Cream of Tartar (found with the spices in the baking aisle)
Peppermint extract
Glitter (I used silver)
Directions
Add oil and water to a medium-sized pot and gently warm on the stovetop of medium low heat.  Add in flour, salt, and cream of tartar and mix until a big ball of dough forms.  It comes together and thickens very quickly so do not burn it.  Remove from heat and place on wax paper to cool.  Knead in peppermint extract and glitter (as much as desired).  I used quite a bit of peppermint extract to cover up the strong olive oil scent (because it was all I had on hand!).
Note:  if you want colored, glittery snow dough, add a few drops of food coloring to the oil and water mixture.
Package up in a small plastic container with stickers or these mini mason jars and some decorative scrapbook paper.  Perfect for classroom gifts or for the kids to give to their friends!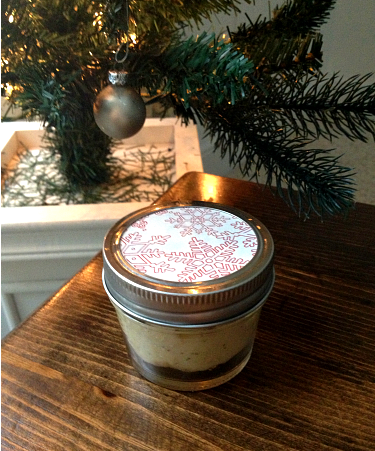 One Response to Peppermint-Scented "Snow Dough"