It's late and I have to get on the road early in the morning to teach a big class.  But since I already took all of the pictures, I thought I would try to get my "What I Ate Wednesday" up on the blog. I'll try to make this one quick since that's how my day went anyway

Breakfast was kind of light. My stomach can't handle a heavy meal before teaching a paddle yoga class. So, before I left this morning, I blended up 3/4 cup light coconut milk, about 1 cup of fresh pineapple, 1 tablespoon of chia seeds and some ice and water. Tasted exactly like a piña colada!!!!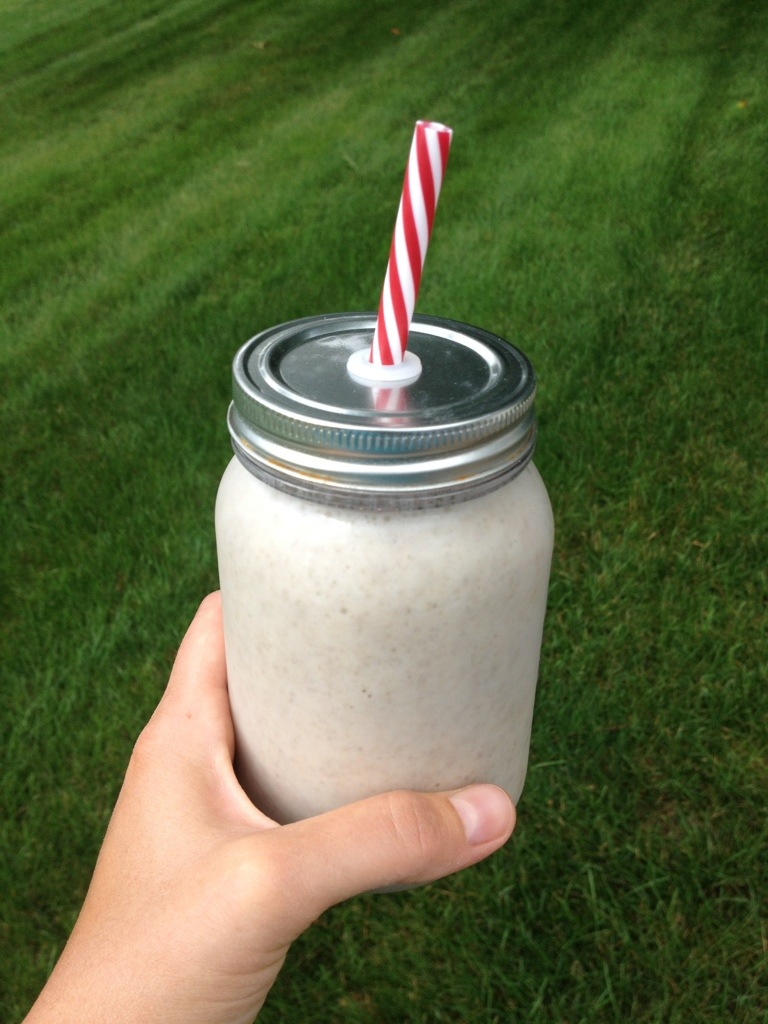 I had to go straight to an appointment after teaching my class, so I packed myself a little snack – a zucchini blueberry spelt muffin, fresh organic strawberries, and a few almonds.  The muffins were a combination of recipes and turned out awesome.  I plan on making a huge batch of them to freeze for school lunches!!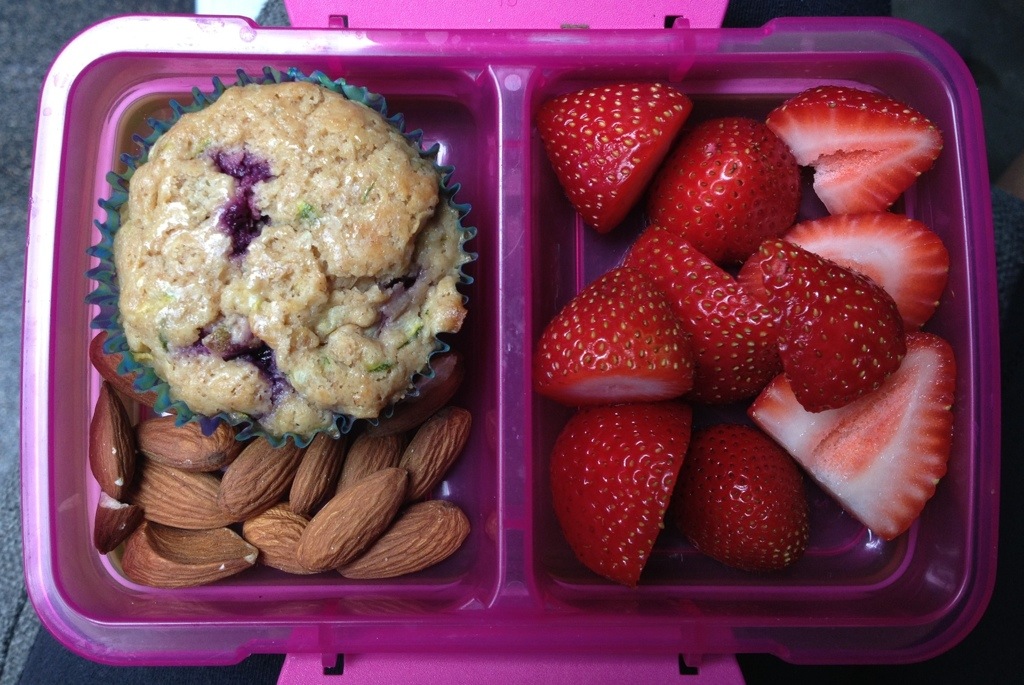 I was starving when I finally got home, so I made an open-faced sandwich on toasted Ezekiel sprouted grain bread with homemade hummus (made last week), cucumbers, and tomatoes with kale chips and fresh fruit. An awesome and filling lunch!!!!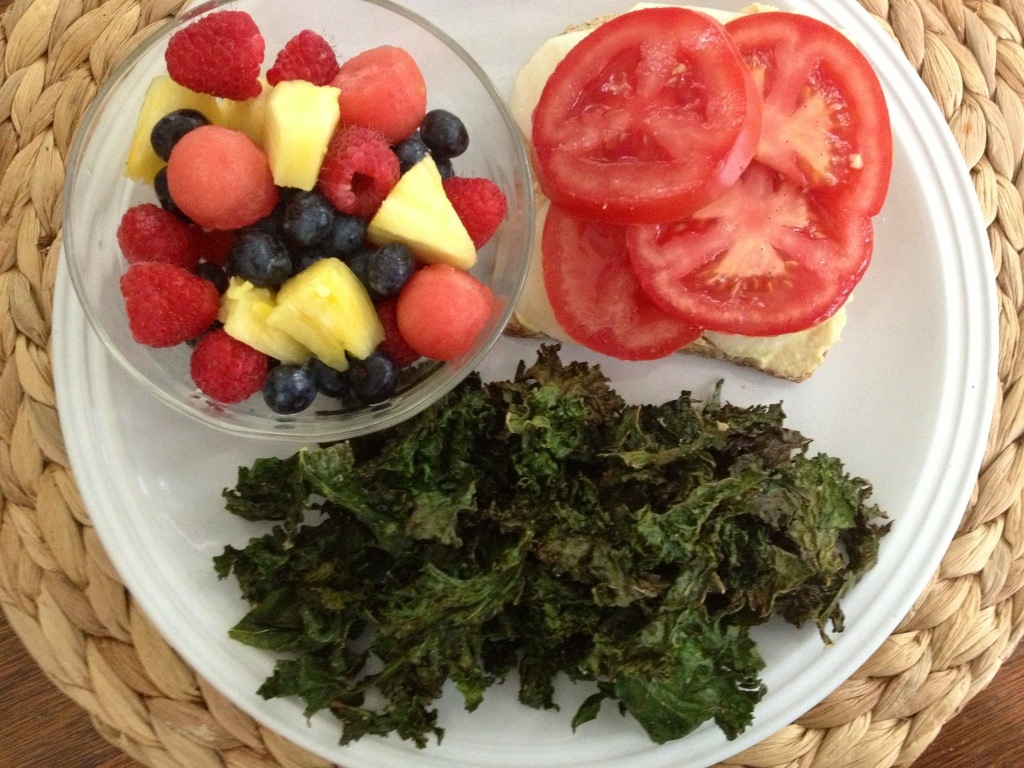 Jake and I snacked on bananas with a little peanut butter this afternoon.
Then we made a huge Cobb Salad for dinner with two kinds of lettuce, grilled chicken, nitrate-free bacon, tomatoes, cucumbers, red onion, kalamata olives, avocado and a little crumbled blue cheese. We topped it off with some homemade balsamic vinaigrette.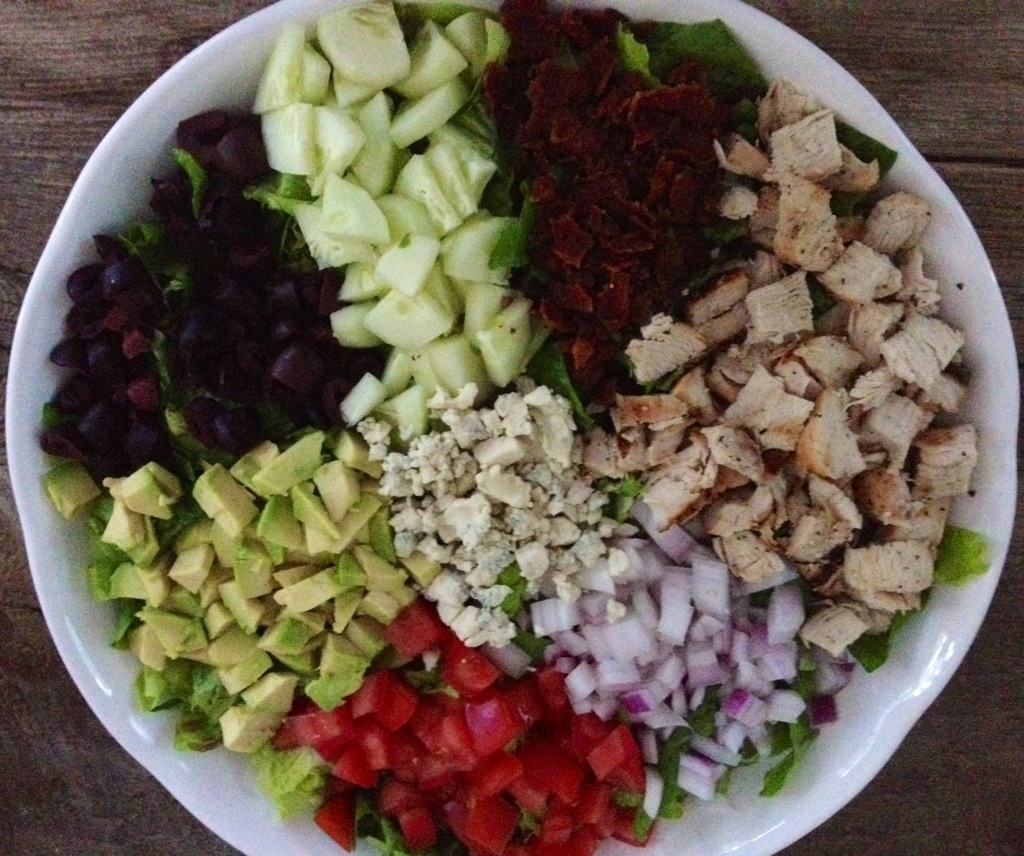 The kids made their own little salads too! They had their bacon on the side along with some scrambled eggs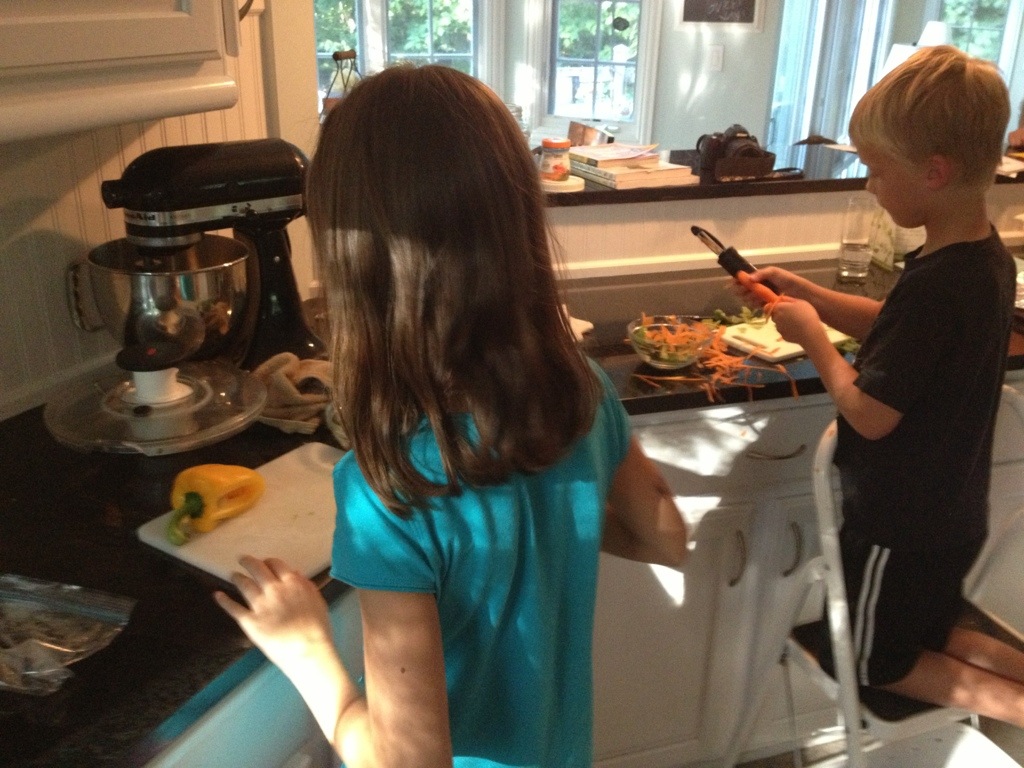 A very rare dessert – this is some of the leftover homemade key lime pie from Darren's birthday yesterday. If I'm going to squeeze the juice out of 30 teeny tiny little key limes, you better believe that pie isn't going to waste!!!!  SO yummy and so worth it!!!!