quinoa
This past Spring Break, we took a family trip out to California….and pretty much fell in love with it. We especially loved Southern California! Luckily, being in the Stand Up Paddleboard business, we have a lot of opportunities to travel out there. Actually, Darren just spent a week in Laguna Beach and Coronado for some meetings, networking, and a race. I loved seeing all of the pictures, but was kind of bummed that I didn't get to make the trip with him this time. I shouldn't complain too much since we have some pretty awesome beaches and trails near us. Whenever I need my "beach fix" I just head across the street to this….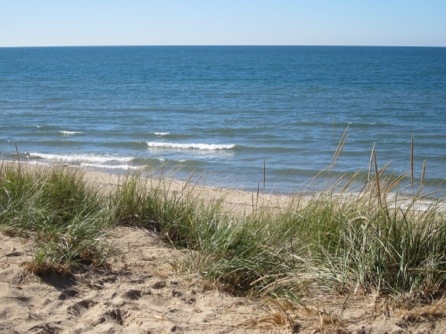 Today was the perfect day for a jog on the trails –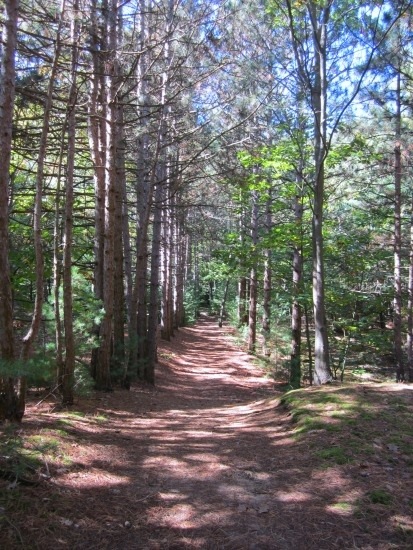 running the stairs-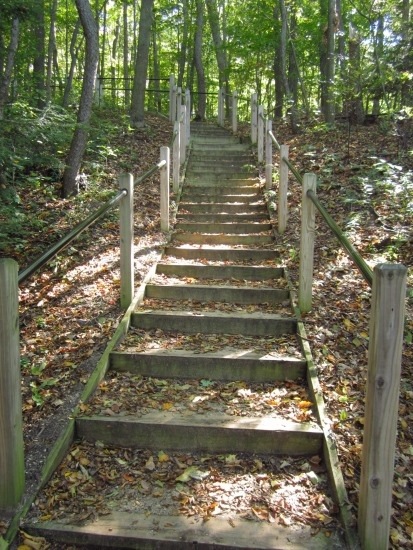 and a cool down walk on the beach –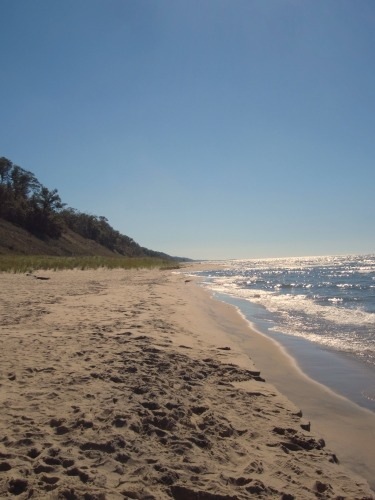 Ending with a few yoga poses since I missed my usual class this morning.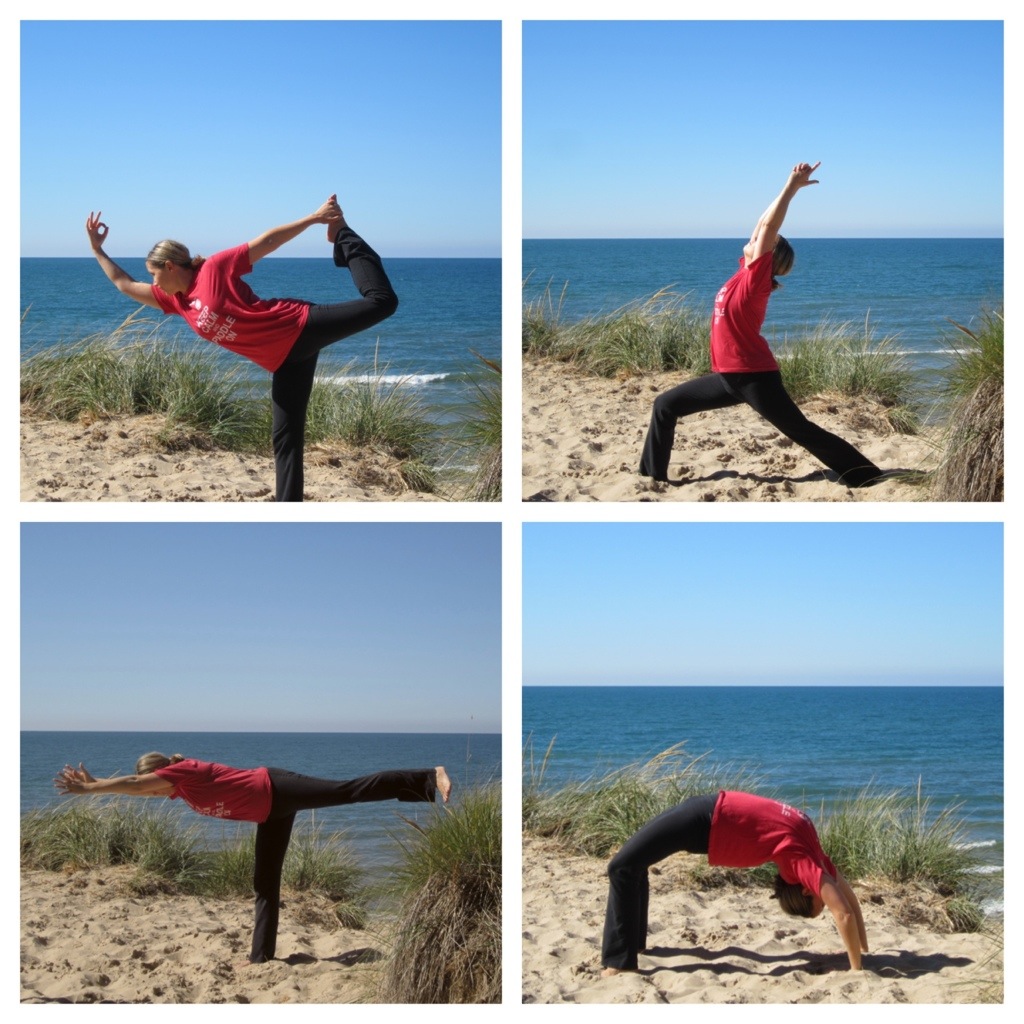 I was definitely ready for lunch by the time I got home!  It only seemed fitting to make this quinoa salad inspired by the flavors of California. My fellow SUP and yoga-loving friend made this for me this summer and I completely forgot about it until just recently.
It's a lot of chopping…..
But I promise it's worth it!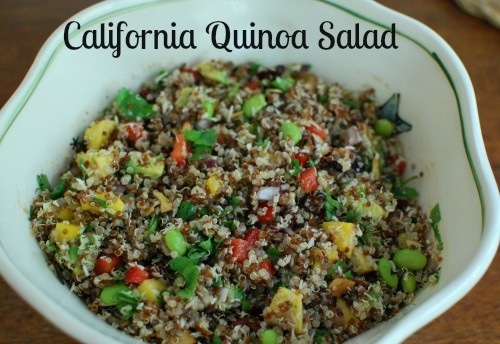 California Quinoa Salad
Ingredients (amounts are estimates, use more or less based on your taste preference!)
1 cup quinoa (red, white or a mix)
1 ripe mango, diced
1/4 large red onion, finely chopped
1/2 red pepper, chopped
1/2 cup pre-steamed or frozen edamame (shelled)
1/2 cup sliced or slivered almonds, toasted
1/2 avocado, diced
1/2 cup dried cranberries, cherries, or raisins
1/2 cup shredded, unsweetened coconut
handful of cilantro, chopped
2 T. balsamic vinegar (she suggests fig vinegar if you have it, but I used balsamic)
juice of 1/2 of a lime
1 T. olive oil
Directions
Rinse quinoa and cook according to package. I usually bring mine to a low boil (covered) for about 15 minutes and then let it sit covered off the heat for another 10 minutes. Place in a dish to cool in the refrigerator for a few hours.
Chop all veggies and toast almonds if necessary.
Mix balsamic, lime juice, and olive oil.
Combine cooled quinoa with all of the other ingredients and toss with dressing. Season with a little sea salt and fresh ground pepper.
I can't believe summer is half over!! We have been busy doing all of the kids' favorite summer things – bike rides, going to the beach, letterboxing, playing with cousins, picking blueberries, trips to the cottage, paddleboarding, sleepovers, and going to fun day camps. So much more still to pack into these next few weeks!!
I started off this morning with one of the most awesome smoothies I have made in a long time.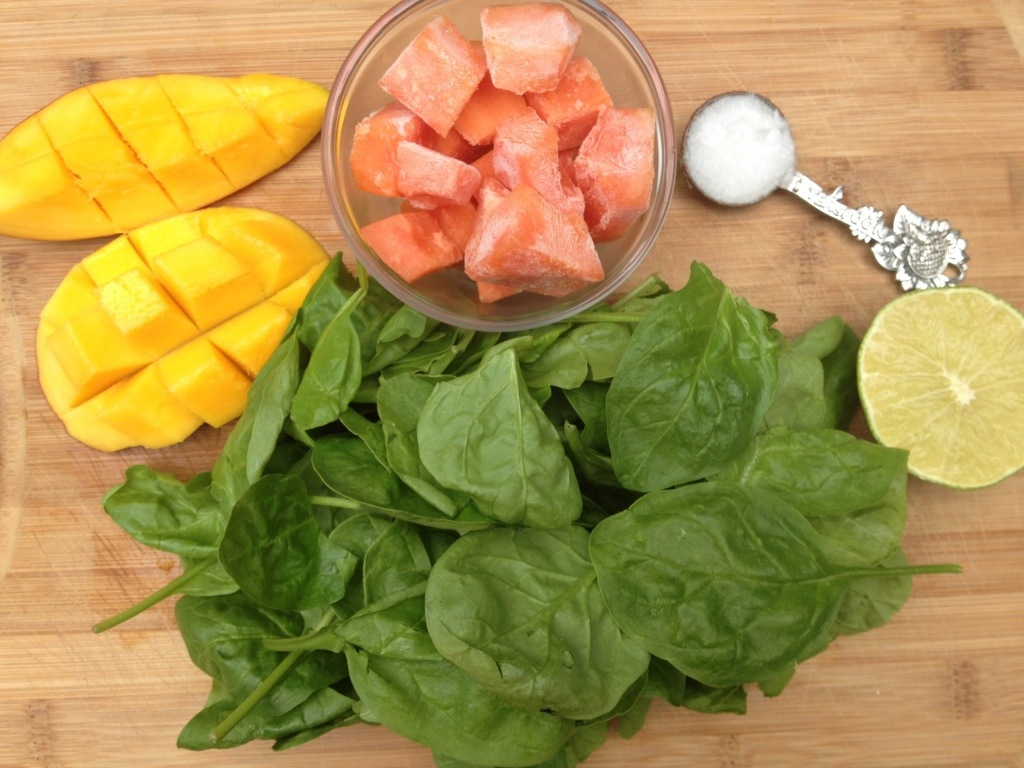 About 2 cups of spinach, 1/2 cup frozen papaya chunks, 1/2 of a mango, 1 teaspoon of coconut oil, and a squeeze of lime. YUM! If you are attempting your first green smoothie, try this one for sure!!
Be sure to blend the greens with about a cup of water first to get them fully blended. Then, add in the fresh and frozen fruit and blend again, adding enough water to get to your desired consistency.
For lunch, I had some leftover southwestern quinoa salad that I took to a family get together over the weekend. It was just a little variation from the recipe I've posted on here before. It was cooked and cooled quinoa mixed with black beans, fresh corn from the cob, red onion, yellow pepper, tomato, avocado, and fresh cilantro tossed in a simple vinaigrette of fresh squeezed lime juice, olive oil, sea salt, ground cumin and chili powder. I also had a little extra tomato and avocado on the side.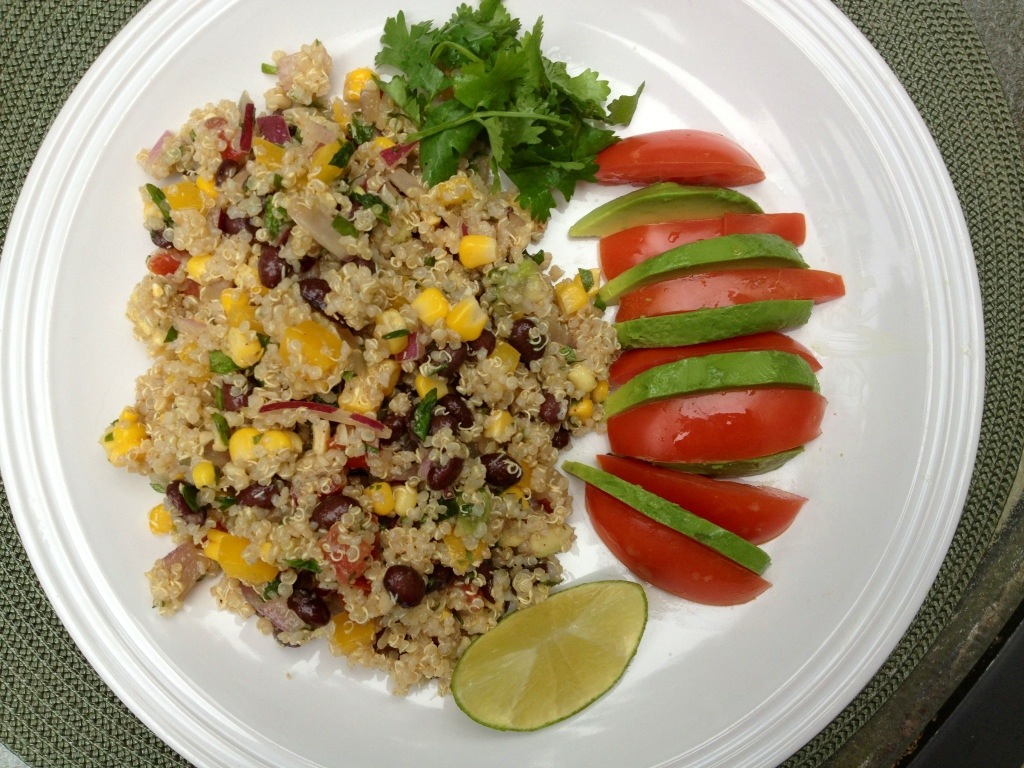 After lunch, the kids and I biked a couple miles down to one of our favorite parks.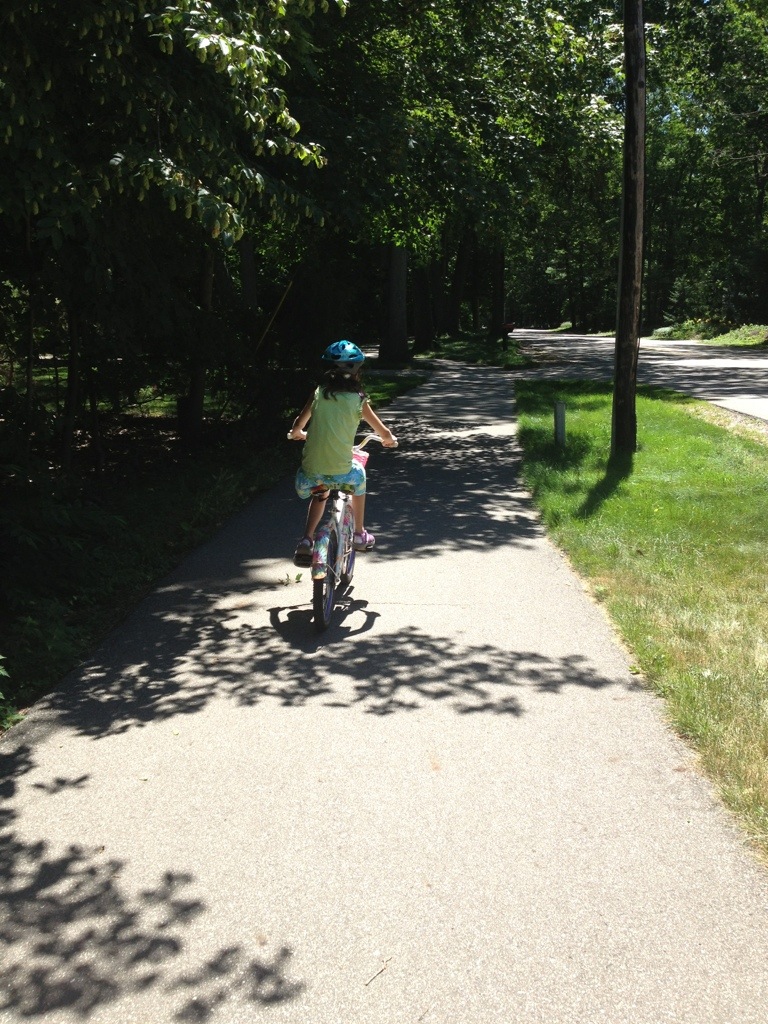 We hiked up the 104 steps to see this view. The waves in Lake Michigan were crazy today!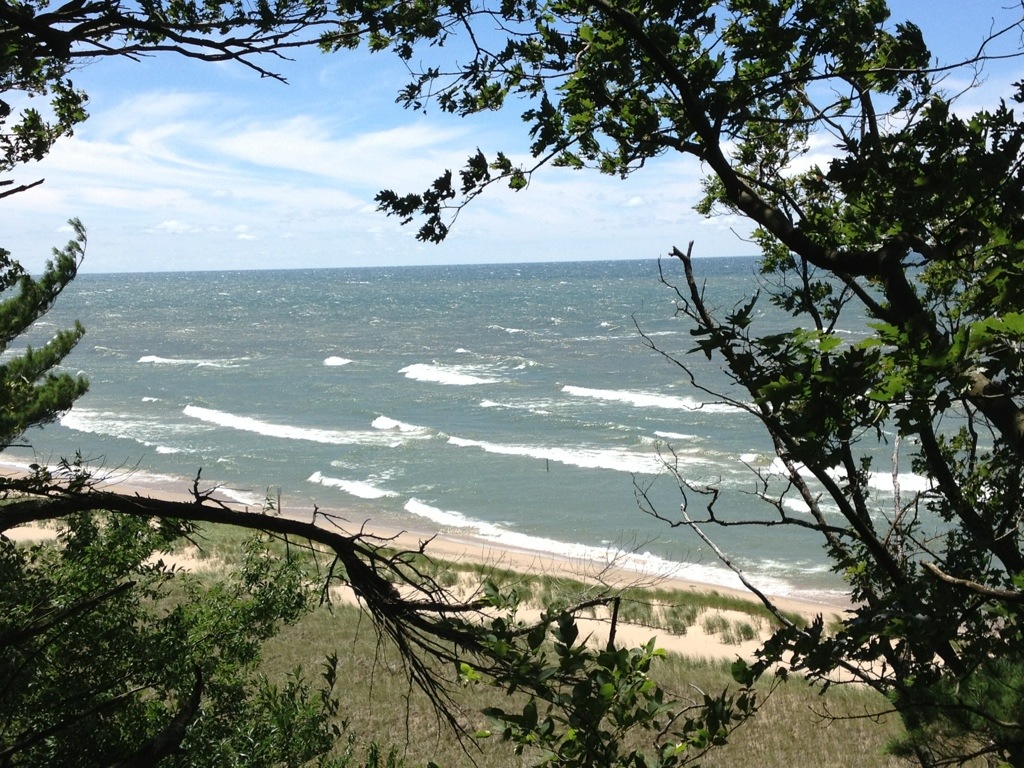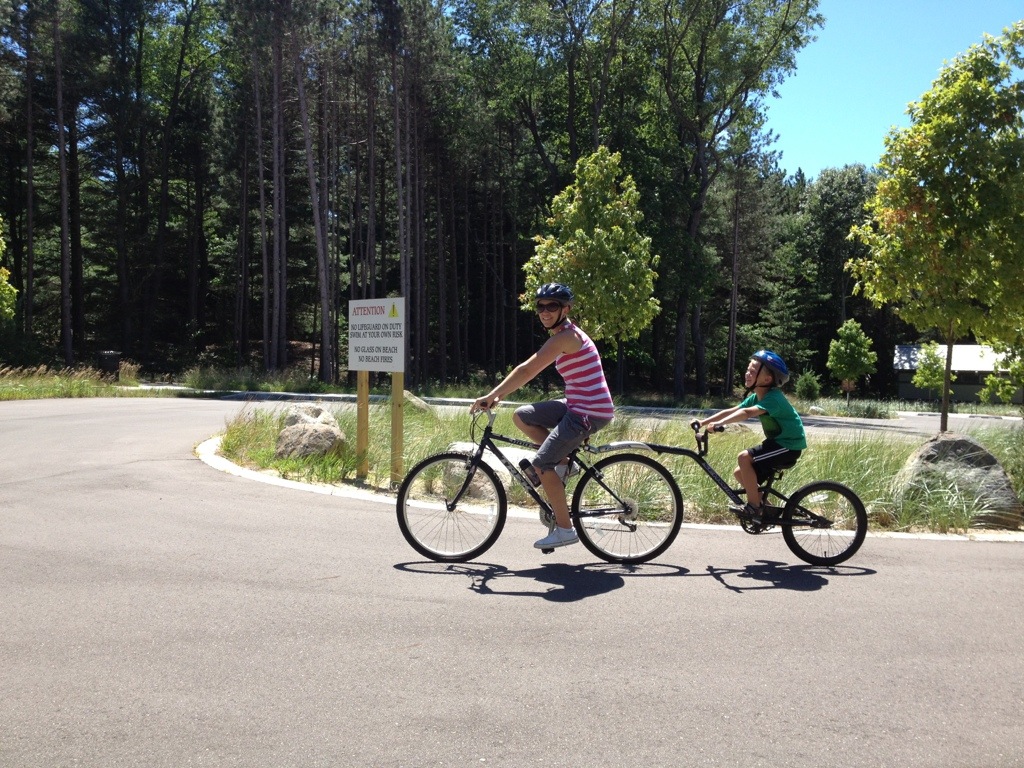 We were all starving when we got back two hours later so we snacked on the Blueberry Lemon Oatmeal Squares from yesterday. We may have each had two of them! Hiking and biking makes us hungry!!!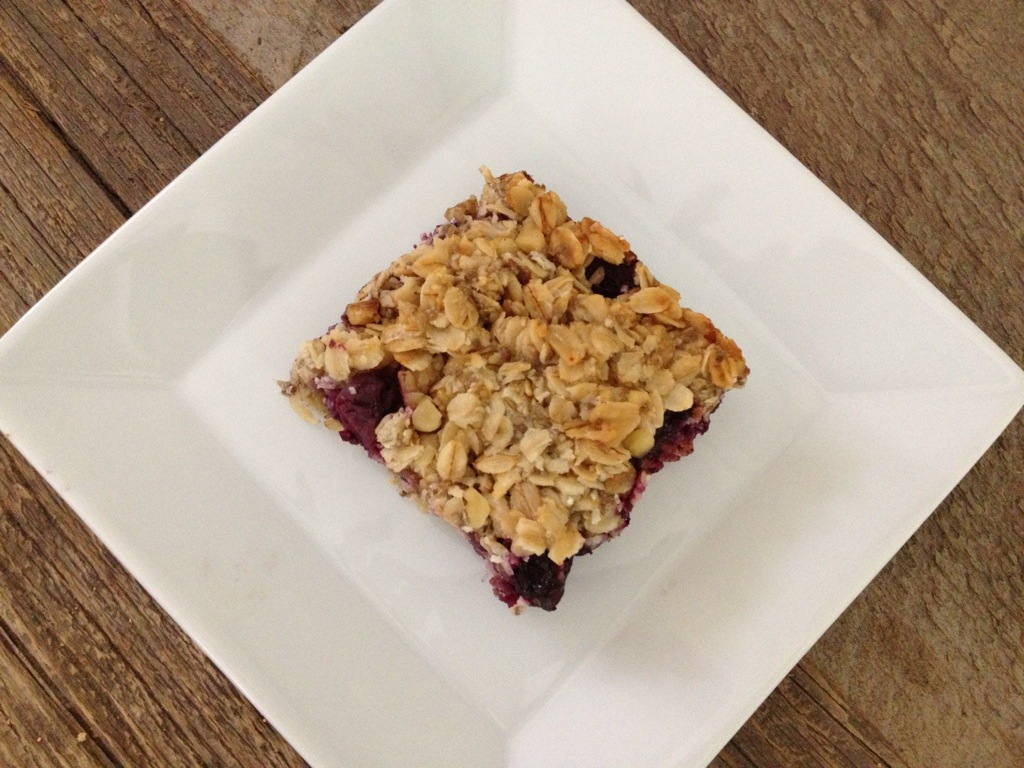 For dinner, Jake requested the Lasagna Roll Ups that he made in his Gourmet Cooking Camp a couple weeks ago. They were so quick and easy and the kids gobbled them up! New family favorite here!!!!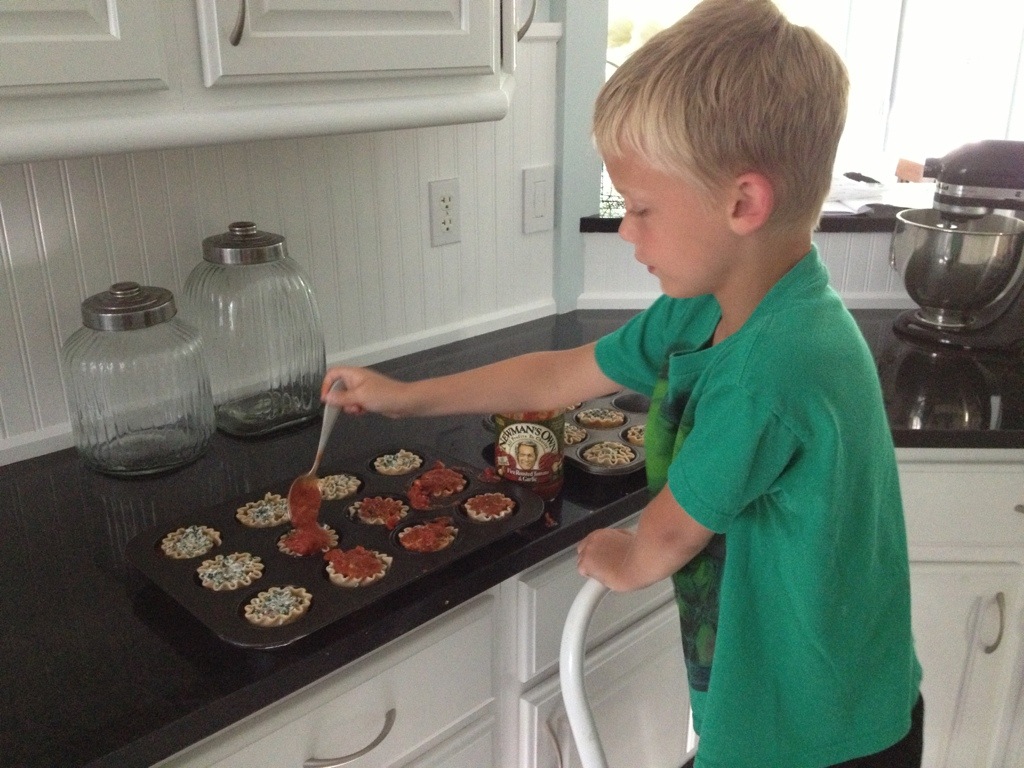 Lasagna Roll Ups
Ingredients
9 whole wheat lasagna noodles
1 lb organic, grass fed ground sirloin (optional)
1 box frozen chopped spinach, defrosted and excess water squeezed out
1 container part skim ricotta cheese
1 jar pasta sauce (we like the Newmans Own fire roasted tomato)
1-2 cups shredded mozzarella
Seasonings such as garlic powder, dried basil, oregano, and sea salt
Shredded Parmesan
Directions
Preheat oven to 350 degrees.
Cook noodles in boiling water according to package directions.
Cook ground beef and drain off any excess fat.
Mix together ricotta, drained spinach, cooked ground beef (if using), and season with a little sea salt and Italian seasonings.
Spoon half of the sauce into the bottom of 18 muffin tin wells.
Lay out cooked noodles on a large cutting board and blot dry.
Spread mixture onto noodles. Sprinkle with a little mozzarella.
Roll noodles up and slice in half. Place halves into muffin tin.
Top with more sauce and shredded mozzarella. Sprinkle with some shredded Parmesan cheese and bake for 25 minutes.
We served this with a green salad loaded with veggies topped with a simple homemade vinaigrette and the kids ate every last bite!!