Happy What-I-Ate-Wednesday!!
I have been starting my mornings off a little differently lately. I promised a friend that I would do the new Beachbody video series "T25" with her if she ordered it. We just started on Monday. What a great workout! It's challenging and goes by quickly, plus I love the motivation of having someone to workout with!
Since we workout right after the kids go to school, I need a breakfast that is quick and easy but won't weigh me down. I have been loving the chia pudding for an awesome pre-workout meal!!! If you've been hesitant to try chia pudding, give this flavor combo a try. It is SO good! Even though I say that about all of them….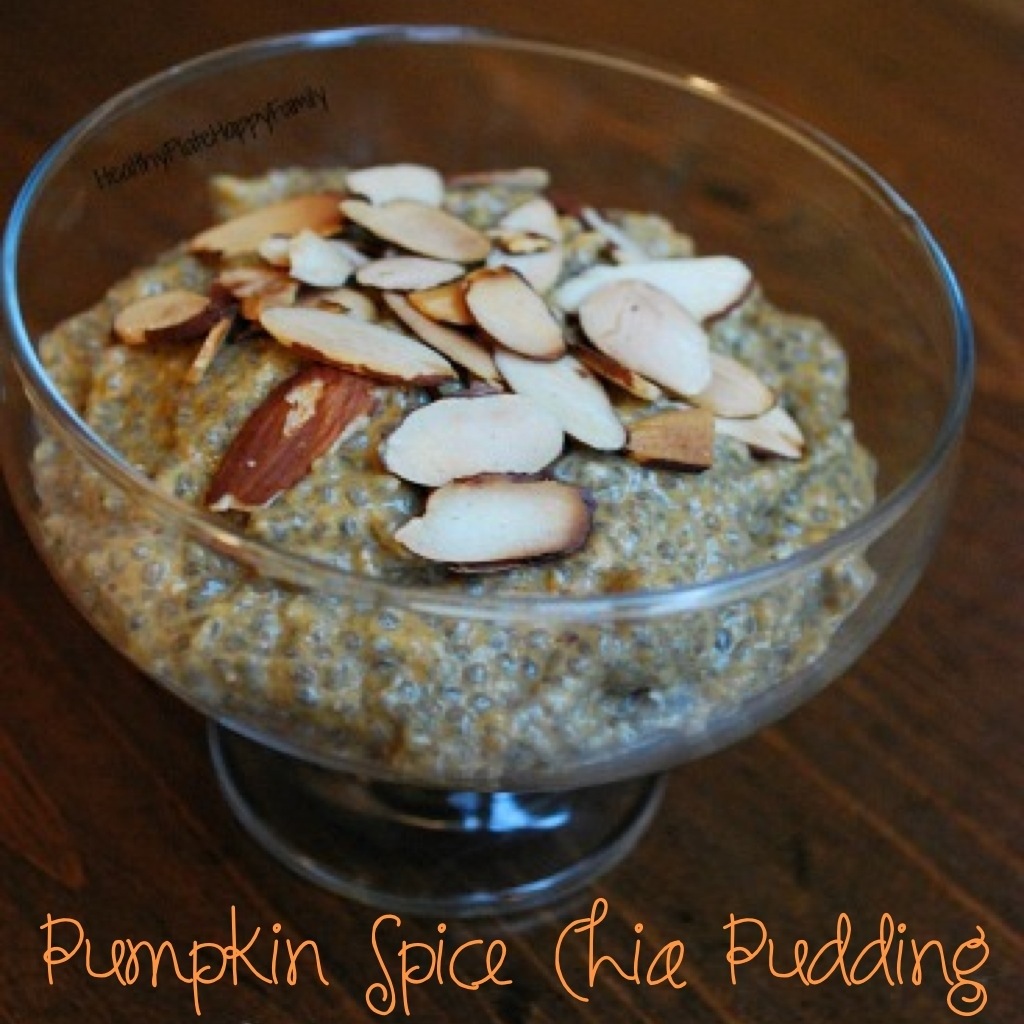 Pumpkin Spice Chia Pudding
Ingredients (serves 2)
1/3 cup chia seeds
1 cup unsweetened almond milk
1 T. raw almond butter
1/3 cup canned pumpkin
1 T. pure maple syrup
1/2 tsp. cinnamon
pinch of ginger and nutmeg
Directions
Thoroughly mix all of the ingredients together. For a smoother, more pudding-like texture, blend the ingredients in a blender. Store in a container overnight to thicken and let flavors develop. In the morning, top with toasted nuts, dried cranberries, coconut, banana slices, etc.
For lunch, I came up with this new salad combination. I am trying to utilize some seasonal produce to keep my salads fresh and interesting. Today's combination had a bed of red romaine topped with red onion, clementine segments, pomegranate seeds, toasted walnuts, a little bit of avocado, and some goat cheese. I topped it with a simple dressing made from 3 tsp balsamic vinegar and 1 tsp olive oil. I love all the colors in this salad – wouldn't it be so pretty for the holidays?!?!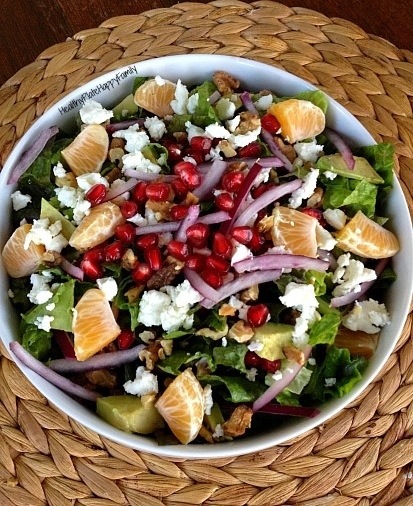 This afternoon, I had a gluten-free Cinnamon Apple Muffin toasted in the toaster and a clementine. As a side note – does anyone else have an issue with lots of food coming home from school in the lunch boxes?!?! My kids can be really hit-or-miss. Sometimes the entire thing is empty and sometimes there are entire things uneaten. There have been a lot of good, organic (expensive!) fruits and veggies coming home lately and I get SO frustrated! So today, when I unpacked the lunch boxes, I plated each of them the carrots/oranges etc. they didn't eat with a little fresh dip, cheese, pretzels, etc. and served it to them again. I think the food is still "safe" since it's all packed with ice packs and just a few hours beyond lunch. They totally ate it all up! Win. Win.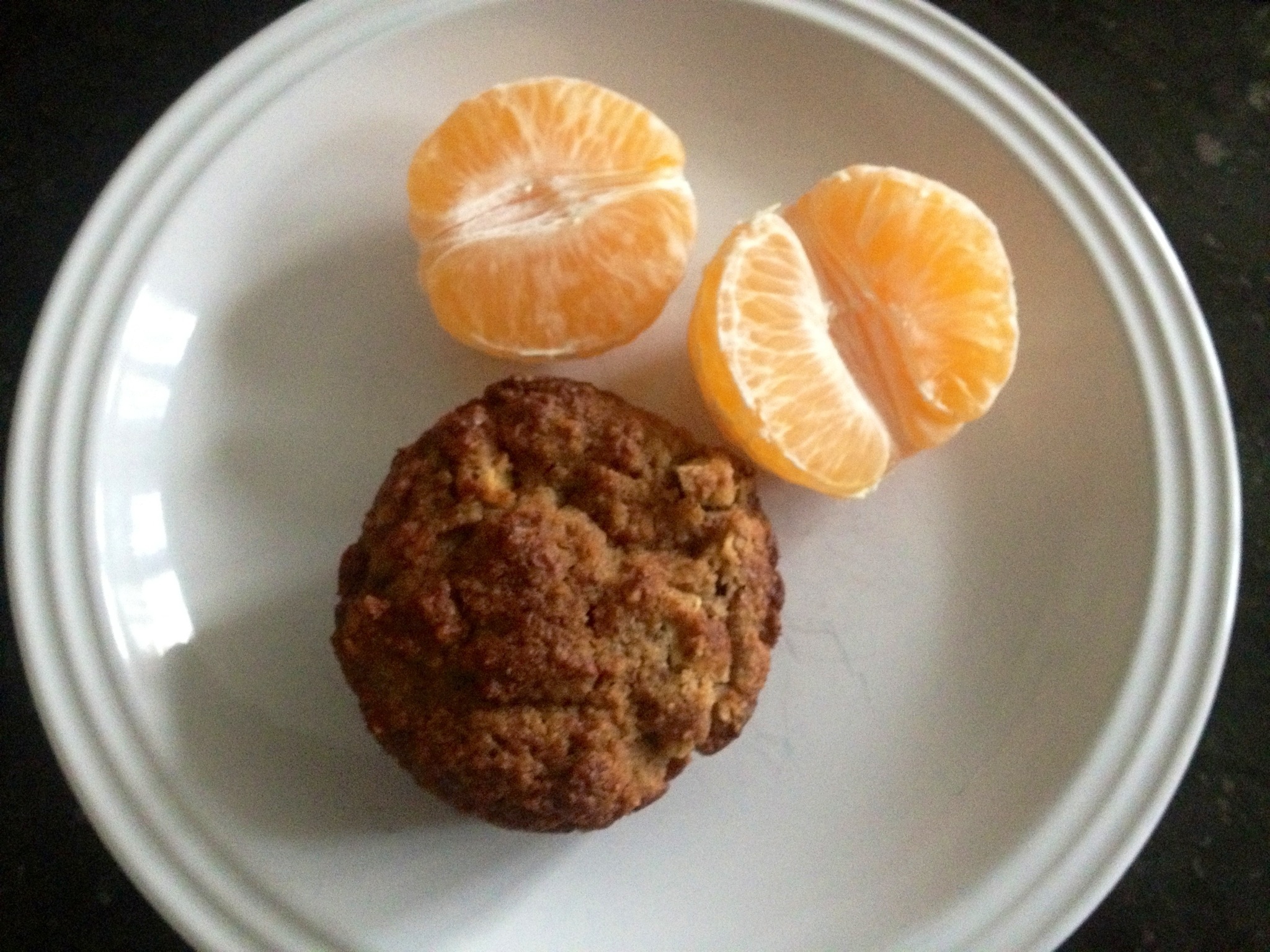 For dinner, I was super excited for all of us to be adventurous and try a fun new vegetable….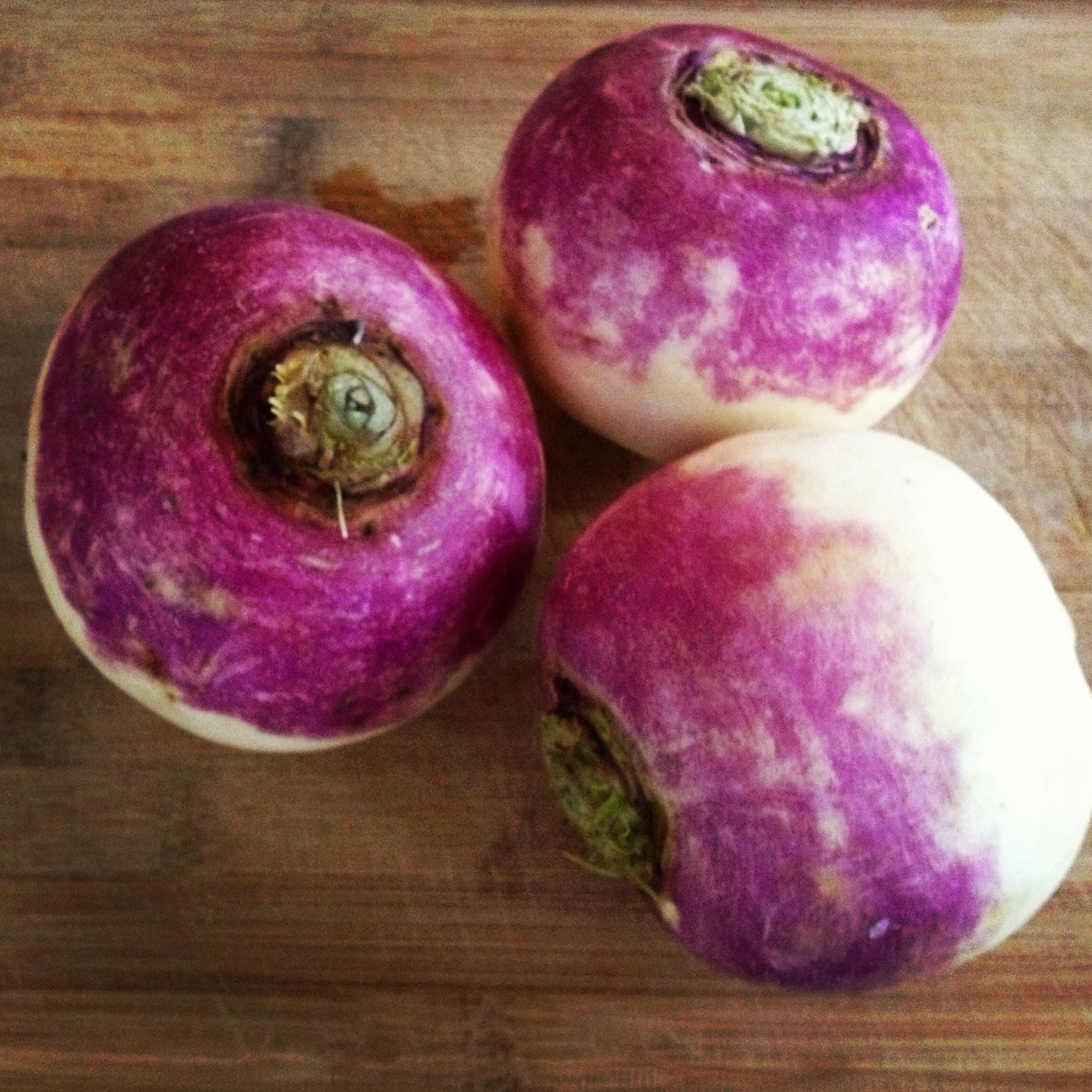 Turnips! Aren't they pretty??? (As Buddy the Elf would say "so purple-y!!!!!")
I peeled and boiled them with the hopes of mashing them up along with roasted garlic to be a creamy side dish along the lines of mashed potatoes, but healthier. I would give them a 5 out of 10. They weren't terrible. But they had a stronger flavor than I was expecting. I think I prefer mashed cauliflower better. I might try roasting them next time.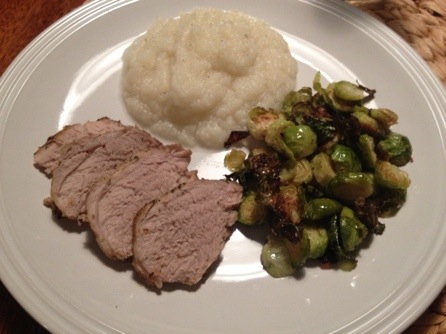 We served it up with an awesome herb-roasted pork tenderloin (and Darren's famous horseradish cream sauce!) and some thinly sliced roasted brussels sprouts. The sprouts stole the show at dinner tonight. I will always cut them this way from now on!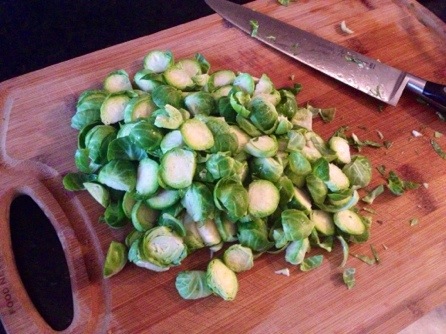 Thats it for today. I'm packing lunches (or after-school snacks, their choice!) and heading to bed!