The weeks are flying by! I can't believe I'm posting my 11th What-I-Ate-Wednesday!
I took my breakfast in the car with me this morning. I wasn't very hungry but knew I'd regret it if I didn't at least bring something. I made Ezekiel sprouted grain raisin toast with raw almond butter and an apple.
I was out running errands today getting ready for our Spring Break trip and went waaaaaaay too long without something to eat. Luckily, trying on white skinny jeans kept me from ripping open a giant bag of Easter candy in the middle of Target!!!!
The second I got home, I started reheating some leftover homemade tomato basil soup (similar to my Simple Tomato Soup with a Twist but without all of the extra veggies and just using fresh basil to season it) and throwing together a Greek salad with this dressing that I always have on hand. I had planned to throw a few crushed whole grain pita chips into the salad but ended up eating them while I was making everything.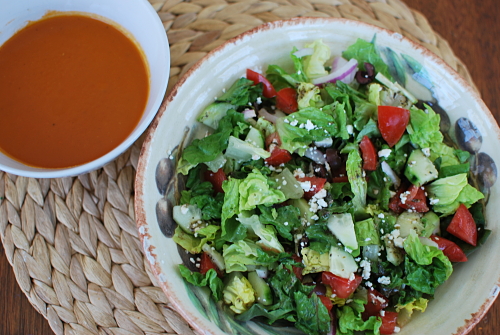 Then it was off to get the kids from school. I realized when I got home from Hailey's gymnastics class that it was just going to be me and the kids for dinner tonight. I may have indulged in a glass of red wine and some of the cheddar bunnies the kids were eating while I figured out what to do for dinner

We ended up going with an all time favorite – Breakfast For Dinner. I had scrambled eggs with some chopped kale and blueberries on the side. Other than chopping the kale, the kids made these eggs totally on their own. They don't like kale in theirs but were willing to taste mine. I'm all about getting them more involved in the cooking as much as I can!!!!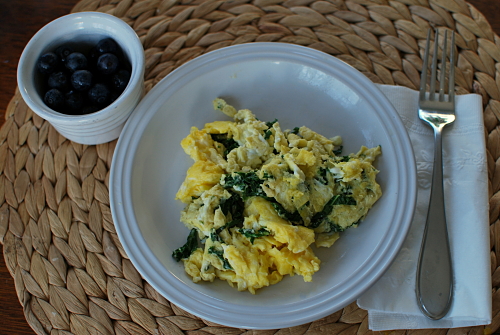 I should know this by now, but I have to make it a priority to pack more snacks for busy days like this!!!!